Come… meet Jesus Book Club
Book Clubs bring together a community of readers who want to engage in meaningful dialogue on a book. It's a place where all participants' ideas, opinions and expressions are welcomed and respected so all can freely share their personal thoughts and new discoveries.
Combined with our easy to use Discussion Guide, Come… meet Jesus makes a unique and exciting book club where relationships are built and deepened as you explore the life of Christ together. Invite family and friends, believers and non-believers, and examine magnificent works of art by many of the world's greatest artists along with the corresponding passages of Scripture. It is our hope that as participants journey through the pages of Come… meet Jesus, with the opportunity to explore its creative parts, they will come to know and appreciate the person and nature of Jesus like never before. Each of the 8 weeks follows a similar format with thought provoking questions, allowing the facilitator to guide the discussion among the group participants easily. Discussion prompts include:
1. Favorite Art
2. Focus Question
3. A Closer Look
4. Notable Quote
5. Make a Connection
6. Free Thoughts
7. The Takeaway
Endorsed by pastors, authors and prominent Christian business leaders, Come… meet Jesus is perfect for any book club group and others a non-traditional way to share Christ with non-believers in your life. It's the greatest story ever told, about the greatest person that ever lived, through the eyes of many of the world's greatest artists.
"…the fellowship with other believers was so refreshing!"
"This book club came when I needed it most… God's work, God's love, and God's light. Thank you for creating this masterpiece."
"…Come Meet Jesus has brought me so much closer to God and opened my eyes to so much…"
"Life-changing! I can't wait to share this…"
"Sharing this in a book club is the true embodiment of the fellowship we're called to…"
"…brought the Gospel to life!"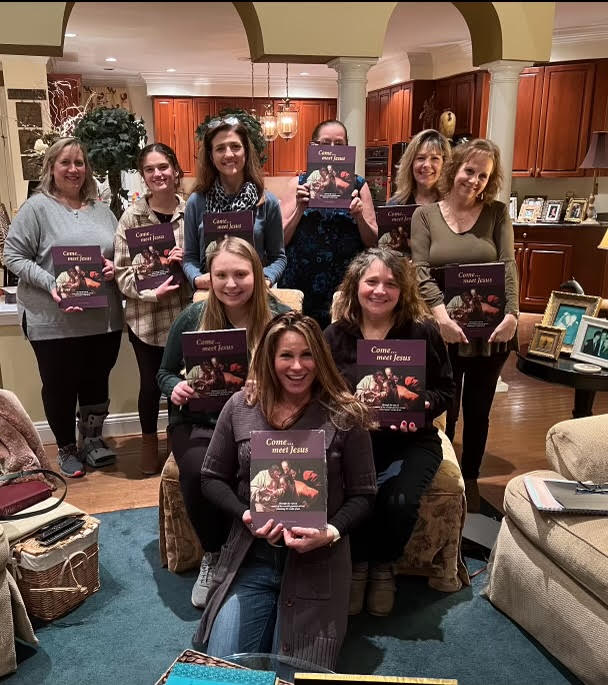 Each book club purchase receives a FREE 48-page Discussion Guide download.