The greatest story ever told about the greatest person that ever lived.
An inspirational coffee table book featuring 67 works of art
through the eyes of many of the world's greatest artists.
Come… meet Jesus, by Rich Timmons, is a 154-page inspirational coffee table book featuring 67 paintings telling the story of Jesus of Nazareth through portions of Scripture from Matthew, Mark, Luke, and John. The story and paintings naturally flow from the announcement
of His upcoming birth and early childhood years, His ministry and miracles, the Passion week, His resurrection, and His return. Makes a great gift for any art lover or devotional for those who love Jesus! Perfect for a book club with our free discussion guide!
"If you are fed well, the body isn't hungry… temporarily. Growing up in an art community, sustained by a family of artists, art shows, museums, and galleries, provided my soul an essential feast of beauty and creativity. In time, the hunger for beauty returns. Our culture is soul-starved. Rich Timmons, in this magnificent volume, has pulled together some of the world's richest food to satisfy the soul."
Joe Castillo
Artist, Storyteller, and follower of Jesus "It has been said that the best of teachers can turn ears into eyes. "Come… meet Jesus" has done that. The paintings, the introduction of the artists, and the Holy Scriptures drawing us to the Savior. Whether sitting alone, with the grandchildren or friends, what a treasure Rich Timmons has gathered together. Let it speak to your eyes, your heart, your eternity."
Pastor Joe Focht
Calvary Chapel Philadelphia "Art can access places in the heart that nothing else can. Come… meet Jesus is by far the finest selection I have seen of great works of art portraying the life of Jesus. The selection is sensitive, tasteful, surprising, and unfailingly beautiful and moving. It's exactly the kind of book I love to pore over in my morning quiet times with the Lord. Very highly recommended."
Mike Mason
Author of The Gospel According to Job "Come… Meet Jesus invites us to examine the most consequential person the world has ever known – Jesus Christ, Savior of all who come to Him for forgiveness and cleansing from sin. Rich Timmons has been my very close friend for nearly 40 years and has taught me much about Jesus, about life, and about the power of art to illuminate one's life. So, come and meet Jesus in a new way – through this captivating survey of God in the flesh, who came to rescue the souls of all who long for real life."
Pastor John Hessler
Calvary Chapel Central Bucks "I lived in the world of science and math for years. It holds truths about our world. Yet as humans, it is the songwriters and storytellers, the poets and artists we turn to when we seek to know the deep truths of life. I am so grateful to Rich for gathering together a stunning collection of some of the greatest artists of history, as they share with us the deepest truth of all—Jesus Christ."
David J. Collum
President, The Pocket Testament League "Thousands of hours were spent creating these magnificent works of art, which have been admired for hundreds of years by millions of people around the world! They are arranged in chronological order by Rich Timmons, just for you, so that you might fully understand your purpose on this planet and give you hope for your future. What an incredible gift for you! Ask God to open your eyes and heart. You, too, are a magnificent work of art, created by the Divine Master."
Michael Brickley
President (retired), The Pocket Testament League "Hurlbut's Story of the Bible is forever etched in my mind. The powerful, most popular stories of the Bible each had wonderful artwork alongside them. Time and again, we read through Hurlbut's book with my parents and grandmother. Now, next to it on my shelf, I will place Come… meet Jesus, where classic art adds richness to the stories of Jesus, our Savior, and I can read this and show the pictures to my grandchildren!"
Wayne K. Lynch
MEd, ACFRE Executive Consultant Global School Consulting Group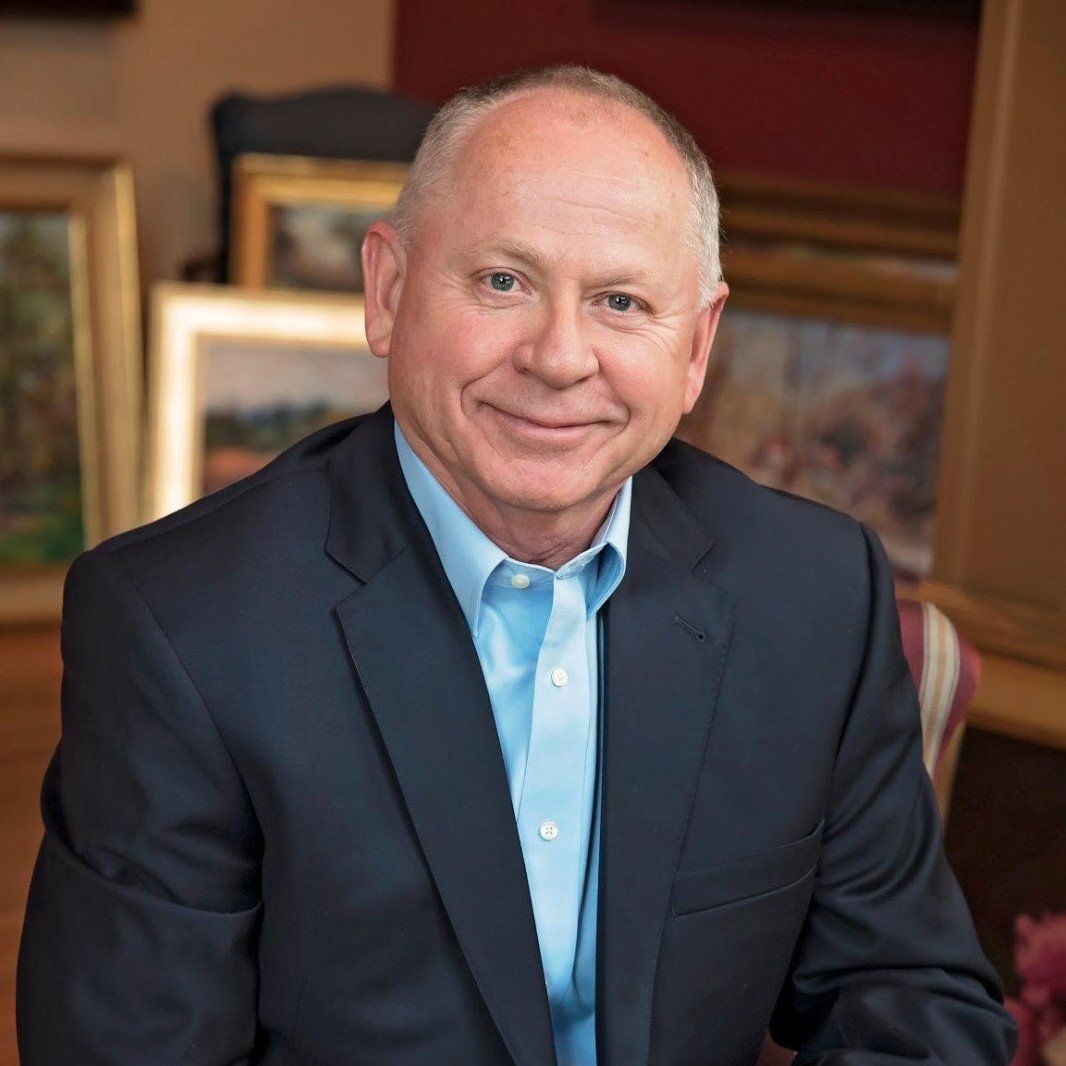 Rich Timmons
• Veteran, United States Air Force
• Past Board Member: Plumstead Christian School (12 yrs)
• Board Member: The Pocket Testament League Board Member (35 yrs)
• Active Member at our Church
I am a lifetime lover of art, especially paintings of Jesus by the masters.
In 1968, I married my high school sweetheart, Julie. We have three special children and one special foster son. We have 12 very special grandchildren and two very, very special great-grand babies.
We are most certainly blessed.
Julie and I both placed our lives into the hands of Jesus as our Lord and Savior in 1977.
My career started in the graphic arts industry and ended 45 years later when we sold our successful marketing firm. We opened a fine art gallery, which led me to the opportunity to teach an art history class at a local college. It was Julie's idea to create a coffee table-style book from all the research that was required to teach.
We are honored to present to you the incredible story of Jesus through the eyes of 67 master artists and the sacred writings found in the Gospels of Matthew, Mark, Luke, and John.